Bravarb: Healthier and Easier Lifestyle
Your ultimate FREE all-in-one meal plan, shopping list management with comprehensive calories / exercise / intermittent fasting planning & tracking app.
We're offering free access to all the premium features. (Why pay $50+ a year when you can get it for free?)
Introducing our all-in-one app designed to simplify and enhance your daily routine! With features such as Shopping list (especially our comprehensive School Supply List for k-12 in U.S.), Meal Planning, Calories Tracking, Intermittent Fasting. With shopping list management you'll never forget to purchase an item again. Our app also includes Meal Planning to help you achieve your fitness goals, while Calories Tracking provide insights into your progress. Stay hydrated with Drinking Water Tracking and Reminder. Additionally, Intermittent Fasting feature supports your health journey. Our Android/iOS App is user-friendly and provides a seamless experience.
ABOUT BRAVARB
Bravarb, an all-in-one meal plan, shopping list, and health tracking app will empower you to take a more proactive approach to your health and wellness, allowing you to achieve your goals with more ease and efficiency.
Meal Planning: Having a meal plan in place can help individuals stay on track with their healthy eating goals and ensure that they have all the necessary ingredients on hand.
Shopping List: Having a shopping list feature integrated into the app can help individuals save time and stay organized while grocery shopping, reducing the chances of forgetting important items.
Health Tracking: The ability to track calories and other health metrics can help individuals make informed decisions about their diet and exercise, allowing them to make progress towards their health and wellness goals.
Intermittent Fasting: a feature for tracking your fasting periods and monitoring your progress. This can be especially helpful for those following an Intermittent Fasting diet.
Our App Feature
Bravarb is an all-in-one app that provides a comprehensive solution for managing your meals, health and grocery shopping journey. Here is a summary of its features:
Meal Planning
Find your next astonishing meal idea from over 100,000 recipes. Create customized meal plans for the week and never run out of meal ideas again.
Calorie Tracking
Designed with your health and wellness in mind, you can easily track your calorie intake and make informed decisions about your diet.
Health Metrics
Track other health metrics such as macronutrients, water intake and more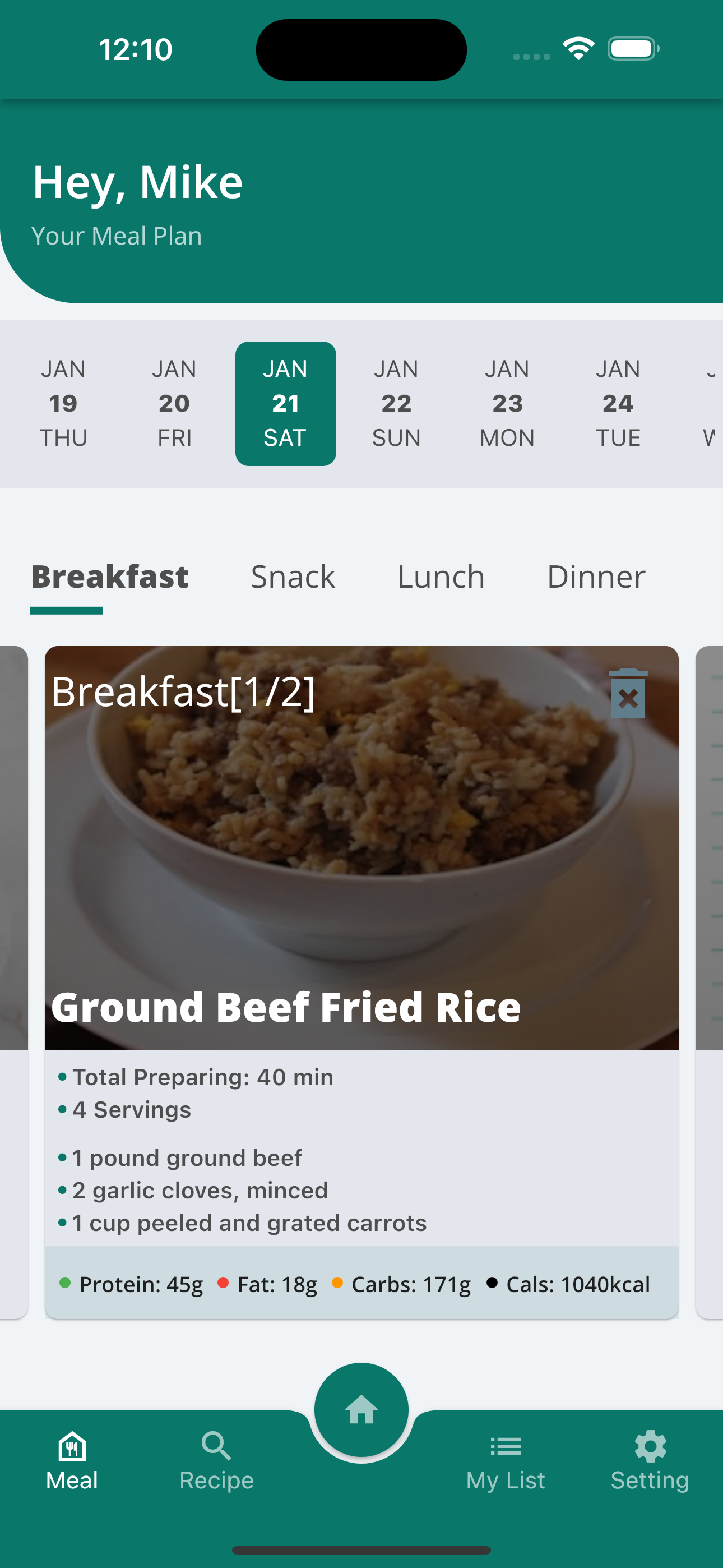 Shopping List
Create and manage shopping lists by directly adding all the ingredients from your meal plans, make a copy of your daily shopping list templates and add favorite items.
Intermittent Fasting Tracking
Set your fasting goals, monitor your fasting progress, and adjust your schedules as needed.
We provide the ultimate destination for comprehensive school supply lists across the United States for students from kindergarten to 12th grade.
More than
200,000
Recipes with detailed ingredients and nutriments
More than
60,000
Schools' supply list
More than
600,000
Food and branded food with nutriments
More than
150
Restaurants' menu to track your calories